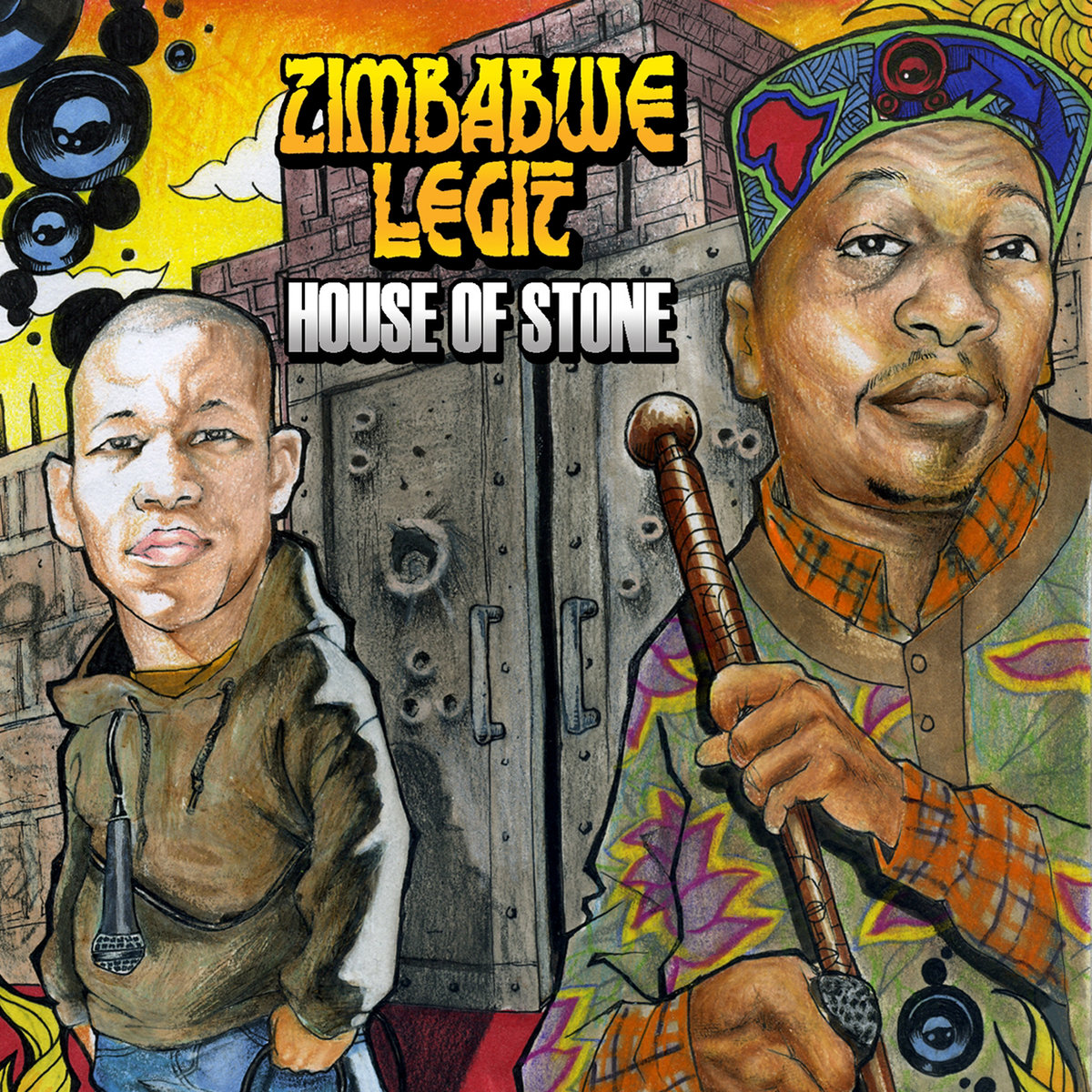 Ça fait déjà 4 ans que cet album figure parmi les références du gros tas, 4 ans à tourner sur les ondes et dans les playlists de ceux qui savent. Petite présentation des artistes derrière ce projet...
Premier groupe africain à enregistrer un projet en Amérique, le duo
Zimbabwe Legit
composé d'
Akim Ndlovu
et
Dumisani Ndlovu
(
Dumi Right
) commence sa carrière en 1992 avec
Doin' Damage in My Native Language
produit par
Mista Lawnge
de
Black Sheep
dont voici le clip :
Ce tout premier single est devenu par la suite une pièce collector, sur laquelle un jeune DJ Shadow a fait ses premières armes. Suite à des problèmes avec Hollywood BASIC, leur label de l'époque, il faudra attendre avril 2005 et la signature chez Glow in the Dark pour voir la sortie du LP Brothers from the Mother.
House of Stone est quand à lui, le second album du groupe, il comprend des featuring avec des références comme Chubb Rock, Stic.Man (Dead Prez), Asheru, Mike G des Jungle Brothers, Apani B et Vast Aire de Cannibal Ox.
Grace à cette réédition sur Bandcamp, cet album est désormais disponible à l'écoute pour tous et toutes. Vous aussi, oyez ce qui a fait le bonheur des tympans et la musculation des cervicales en 2008 chez les hip-hop heads !